We all know how important a positive consultation experience is for client satisfaction, retention and ultimately revenue.
In a post-pandemic digital world, this means the online financial advice your clients' receive needs to be as valuable to them as their in-person experience.
When it comes to an online financial advice service, clients crave easy navigation. They need functional communication tools like video, call and chat features and seek one place where they can access all essential information.
Our platform delivers just that. We offer the tools that keep your clients happy, decrease your admin time and increase your capacity for new business.... but there's more.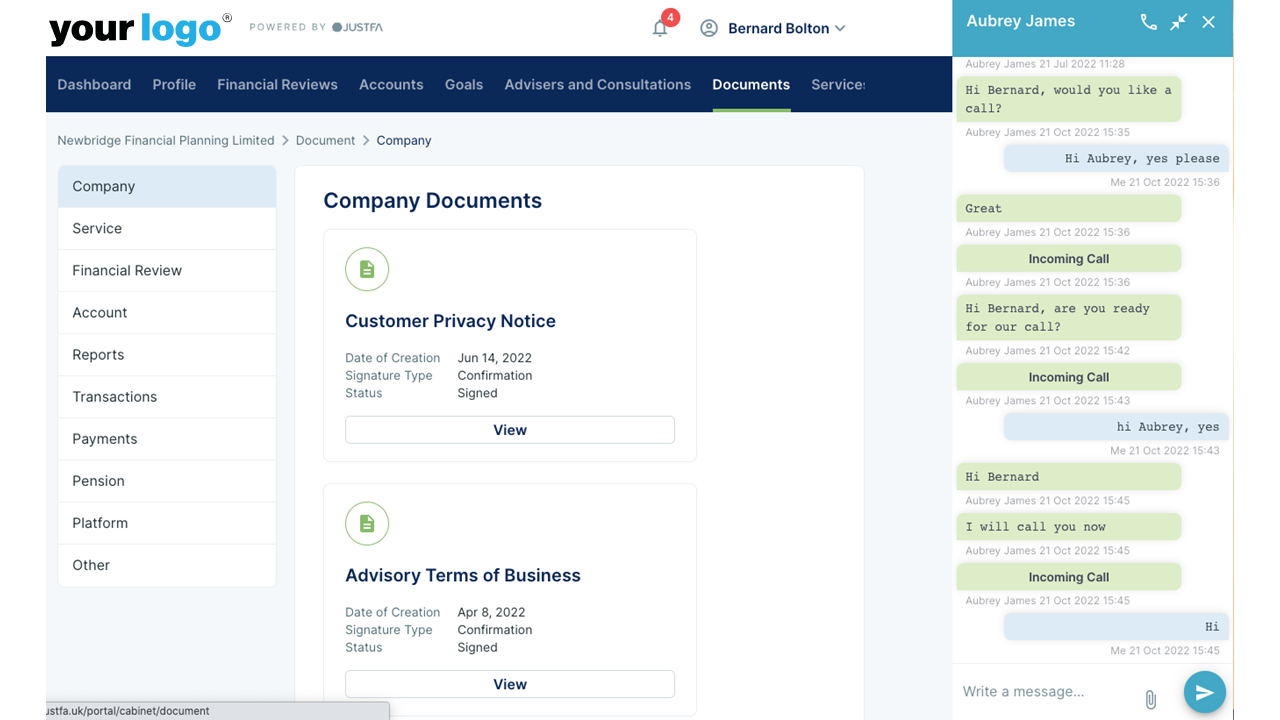 Our team is dedicated to increasing the value of your IFA business. As such, our product development is led by your feedback. It's integral we listen to your needs, so we can continue to evolve a platform that can deliver real results.
So how have we set about doing that in the most recent Client Portal update?
Let's take a look.
We'll add the value, you take the credit
By co-branding the entire Client Portal, our recent update promotes your firm more than ever before.
Now your corporate logo, colours and title will sit across this client-facing section of the platform. It's your firm's name your clients' eyes will be drawn to when they log on, not ours.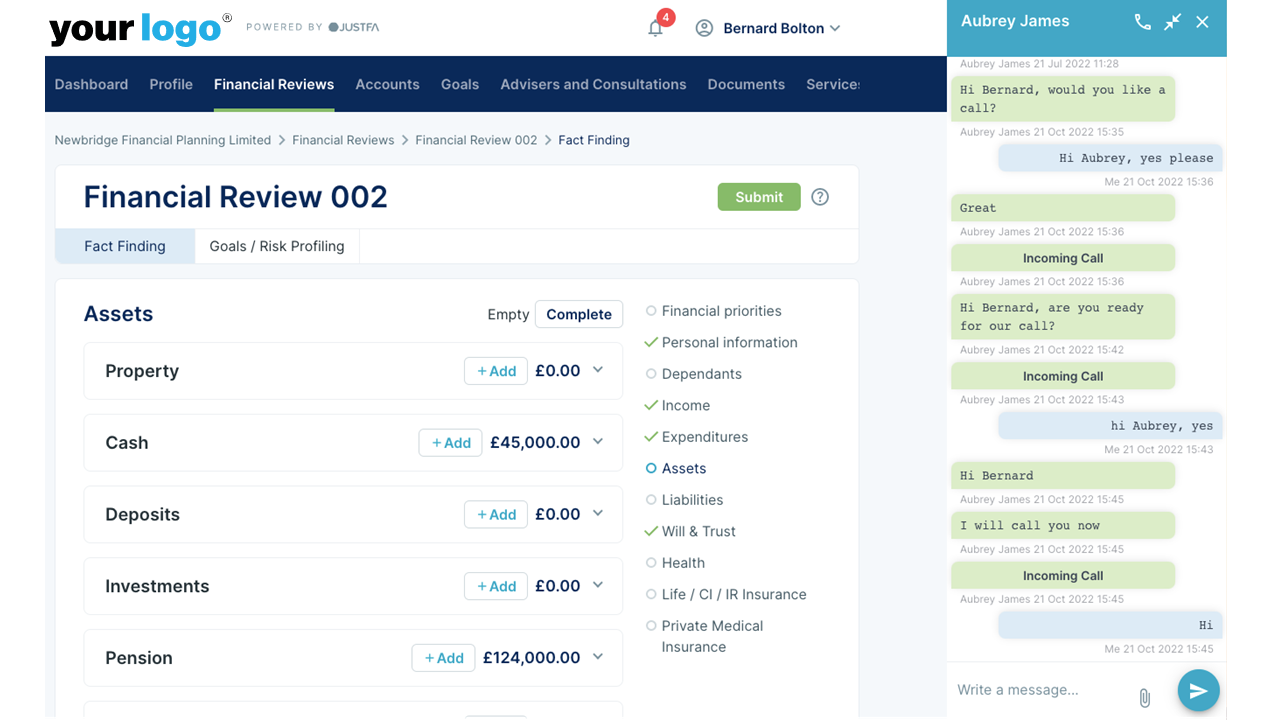 Why does this matter? Well, we really don't think your clients should feel like they are using an external piece of software when they are signing important contracts or reviewing their personal financial goals.
The platform they are using should feel like an extension of your brand and website - the brand and website they know and trust for financial advice.
Our Client Portal update offers a beautifully designed space that appears as your own and can be trusted by clients. This increases the quality of your clients' experience and boosts their satisfaction by increasing the seamless feel of your online service.
Ultimately, our update demonstrates that we're more than just a platform.
It demonstrates that we're a team dedicated to boosting your value as an IFA business.
We will always listen to your feedback, and this will always be an integral part of our product development. So enjoy our new Client Portal as your own and keep telling us what is and what isn't working for you… we'll be right here!
Is it time to embrace technology, boost client capacity and increase client satisfaction? Book a demo here and add value to your IFA business today.