How to get the most out of email newsletters
Email newsletters have established themselves as a great way for independent financial advisers to share updates with their clients, showcase interesting content and encourage repeat visits to their company website.
But how can you be certain this marketing tactic is delivering the best possible results for you and your business?
Well, firstly, you've got to make sure it adds genuine value to your clients. The average person may receive dozens of emails in a single day, so it's important to make yours not only stand out in their inbox, but also offer something genuinely useful, so they open it, read it and follow the call to action.
If you think about the end user every step of the way, you're much better placed to get good returns from your email newsletter.
How to make best use of email marketing
Simply sending email updates to your subscribers and hoping they deliver the desired result isn't enough. You have to think carefully about how your email is structured, presented and delivered, and crucially, who it's for. So here are some tips to consider:
Use a concise subject line
Many inboxes will cut off the end of a subject line if it's too long, so be as concise as you can to ensure the main hook can be seen straight away.
Personalise your newsletters
Each client should feel personally valued, so use their first name and base your newsletters on what you know about them individually.
Think about what the recipient actually wants
Put yourself in the position of the person who receives the email. Is it engaging? Does it reflect their interests, priorities and circumstances?
Decide the purpose of your newsletter
Many companies will send newsletters to existing clients that focus on company announcements, such as product launches, the opening of a new office or a staff promotion.
But others will aim to reach beyond their existing client base and generate new leads by providing a service such as a round-up of third party content. With so much content out there at the moment, curating the best, most authoritative and insightful articles and videos via an email newsletter can be a valuable service that some will be happy to pay for.
However, this only works if you have a clear focus on exactly who you want to receive it and what type of audience you're targeting. For example, could answering common questions about managing money resonate more with potential leads than market updates? Going to the extra effort of thinking about the end user is well worth it if you want your email newsletter to really hit the mark and prompt recipients to get in touch.
Use short sentences and paragraphs
Email users will be instantly put off by huge chunks of text, so make your point as succinctly as you can.
Avoid jargon
Your clients don't work in the industry, so avoid jargon such as acronyms and technical terms that they might not understand.
Carry out A/B testing
Send two different versions of the same newsletter to two different groups of subscribers, so you can compare how well they both perform. Research by Litmus shows that testing emails can increase returns on emails by up to 28 per cent, so it's well worth seeing what approaches are working best.
Include a call to action
Make it clear to recipients what you actually want them to do, such as get in touch, open a link or download a piece of content.
Monitor how your emails are performing
Many businesses will make the mistake of just looking at the number of unsubscribes, but there are many other figures to look at. For example: How many of your emails are actually being opened? Are people clicking on links in emails? How many recipients are converting into actual clients?
Closely looking at email engagement in this way can help you refine your approach and get better returns in the future.
Less can be more
Email newsletters don't need to be all-singing and all-dancing. Often, emails that are more simply laid out can be more effective and convey your message much more clearly, so don't overload your newsletter with excessive use of graphics, especially as this can slow down the page load time.
Optimise your emails for different devices
Many people will be opening their emails on their smartphones and tablets, rather than desktop computers, so make sure your newsletter renders well on each of these devices.
Make it obvious who it's from
This point might be obvious, but it's important. Who has sent the email should be instantly clear to the recipient, so use your name, branding and the colour scheme that they will recognise.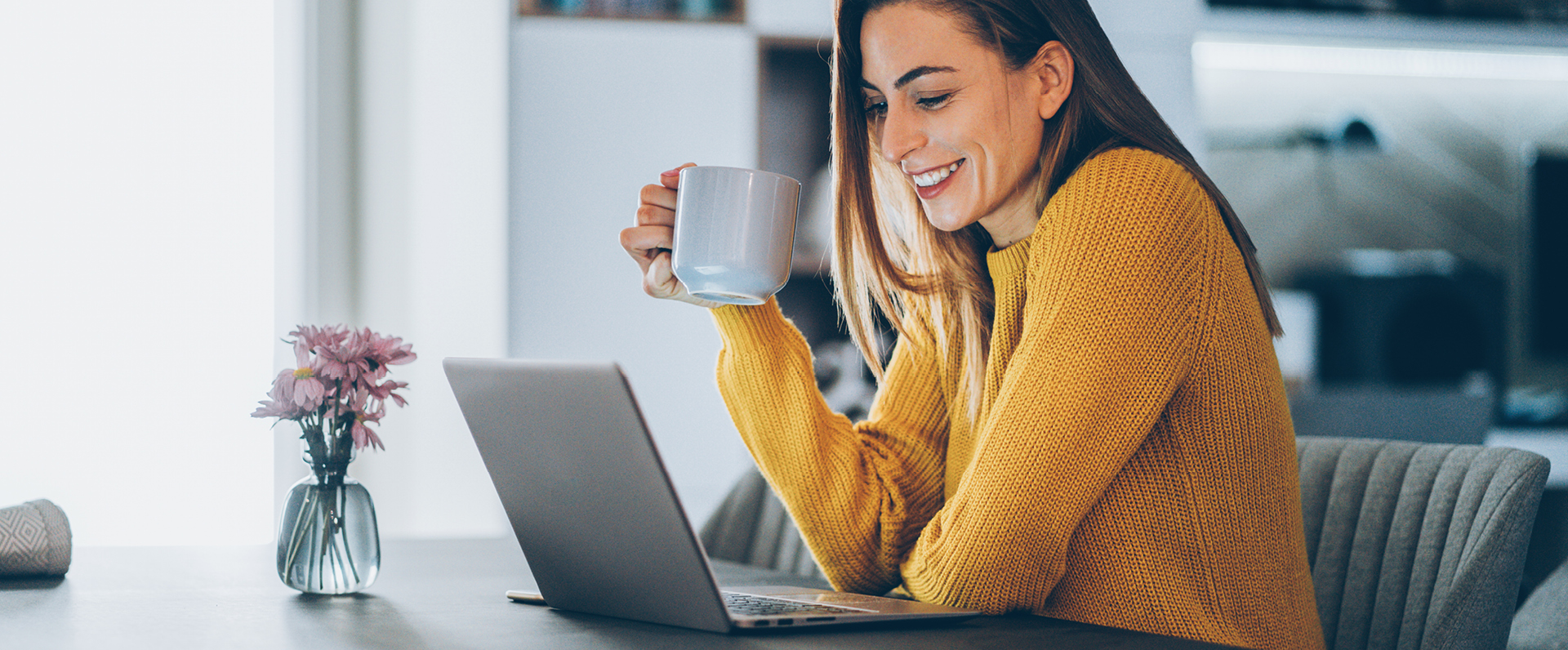 Myths around email marketing
There are many common misconceptions surrounding email newsletters that can encourage businesses to make mistakes. For example:
People don't sign up for emails anymore
Wrong. How much time do you or the average person spend checking your emails, perhaps when you're idly scrolling on your phone? According to figures from Statista, there are four billion daily email users - and this number could hit 4.6 billion by 2025. That means there's a huge opportunity to reach the people you're trying to target.
Spam filters will punish you for using certain words
Again, that's not true. Although it's more likely that your email will be sent to the spam folder if you use words like "free", that's not guaranteed. If you structure your emails properly, use these trigger words sparingly and have a good reputation as a legitimate sender, your email won't automatically get flagged as junk.
Lost subscriptions are bad
People unsubscribing isn't a personal reflection on your campaign. It may be that people opting out aren't actually part of your target audience or perhaps they don't need your services right now. So unsubscribing can actually cleanse your client list, and help you better target your newsletters and wider marketing strategy in the future.
Email newsletters don't generate leads
While it's true that newsletters typically help to nurture existing leads, many of your subscribers will (hopefully) share your content with others, possibly with others who aren't currently on your mailing list.
Why is email so underrated?
Email has been around for such a long time that it's part of the furniture and not seen to be particularly glamorous. At the same time, the average person will be used to being spammed with poor and irrelevant emails.
But if you get it right, it can be a really effective way of getting your message to the people you want to reach.
Emails can have much higher open rates than social media posts, and you can share different types of content, from videos and graphics to links to your website - all in a single email.
It's also really straightforward to automate the sending of email newsletters, which can be really helpful if you want to personalise them with each recipient's name or send them at specific times to particular groups.
Data from HubSpot shows that 77 per cent of marketers have seen email engagement increase over the last year. With that in mind, it's perhaps no surprise that - according to figures from Litmus - 37 per cent of brands are increasing their email budget.
With the JustFA platform, you can now service clients remotely, so they don't need to live in the local area - they can be anywhere in the country, which gives you massive freedom to expand your reach and client base.
Book a demo today and increase efficiency, save time and boost your client experience with JustFA.