As firms readjust their advice to focus on families rather than individuals, they must embrace the technology necessary to keep young clients engaged in 2023.
Approximately one-third (33%) of advised families use the same financial adviser across multiple generations, with over half (57%) of the children sharing an adviser with their parents, and an amazing two-thirds of those children (65%) sharing their adviser with their grandparents. It's no coincidence that an increasing number of advisers today are choosing to promote the number of families they advise, rather than individuals.
We know that family members are the first people prospective clients speak to when looking for an adviser. Doing a great job for one person in a family is the easiest way to access other family members.
However, the converse is also true. If you don't deliver value for one family member, possibly because it doesn't really fit their needs and requirements, it could create a negative impression throughout the family. After all, bad news travels quicker than good news. But it's not just senior members of the family who advisers must impress today, it's young clients too!
JustFA helps you win when you advise family members, by supporting you with a service which delights younger family members just as much as their parents and grandparents.
How do we achieve this? From video call functions to a 100% paperless experience, our market-leading platform meets the salient demands held by young clients.
We'll explore exactly how this is done later, but first let's take a closer look at the younger clients who are important to your firm's success.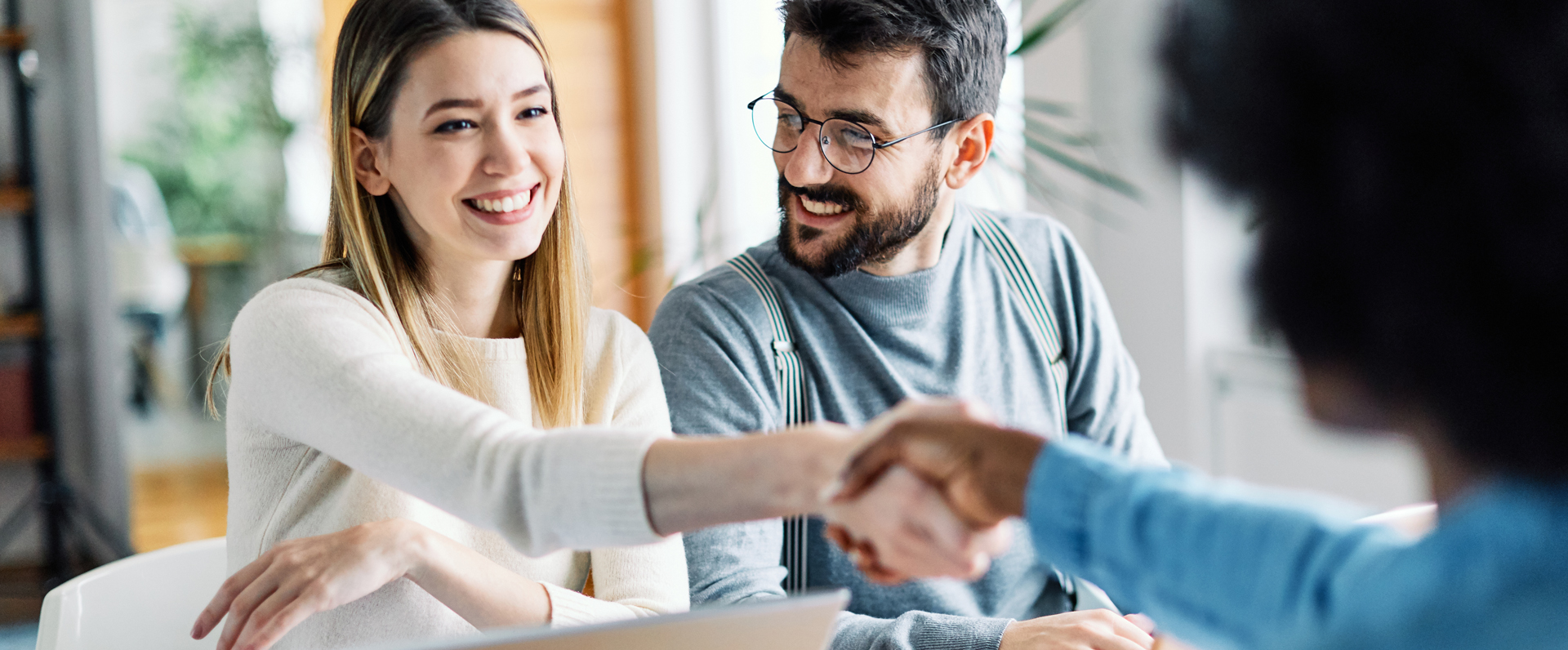 Advising younger clients, the why…
We believe many advice propositions for younger clients fail, or are delivered unprofitably, because they are focused on deploying the same services, processes and technologies that are used for older generations.
It's true that retirement is the number one reason why people seek advice, with 34% of people across all age groups citing this as their motive. Unsurprisingly, the demand for retirement advice increases with age. Approximately 43% of 54-74 baby boomers cite retirement as the reason they are looking for advice, dropping to just 17% amongst 18-23 year-olds.
What's fascinating, however, is that the second and third most common reasons include receiving an unexpected windfall and inheriting capital, at 32% and 34% respectively.
Millennials (24-38) are shown to have the broadest range of all financial needs, with a fairly even spread of concerns around investment of inheritance money, retirement planning, regular investing, property purchase, and will writing.
With the help of financial advisers, baby boomers are starting to gift money to their children and grandchildren more than ever before, rather than simply leaving it to be inherited after they die.
There are a three key reasons why this is increasing:
The cost of living crisis means younger people need a hand more than ever. Baby boomers and Gen-X parents want to see their children and grandchildren enjoy a higher standard of living than their parents, perhaps owing to their relative wealth;
The property ladder remains hard to get onto, and funding property deposits is a popular way to help out. Car purchases and school fees are also popular purposes;
An increasing number of people are faced with IHT (inheritance tax) issues, and gifting is one way to avoid them.
In addition to setting up trusts, products have also been developed which cater for younger generations. Junior ISAs were introduced in November 2011 as a replacement for Child Trust Funds for under 18s. There has been an increase in the number of pensions set up for children or grandchildren, sometimes prompted by the reduction in their parents' own pension allowances.
Ultimately, advising younger clients can be detailed and complex work, but incredibly rewarding and interesting for advisers as well as clients. Ensuring a positive relationship with your younger clients and the children of your older clients will ensure wider client satisfaction, increasing firm value and keeping your firm's name in the back of your clients children's mind as they reach retirement age.
So, how can you ensure success when dealing with families and their younger members?
Well, it all starts by embracing the right technology that can meet their demands.
Demand 1: "I need remote communication"
Clients who are in or approaching retirement, may well need the time and space to make decisions. Getting out to meet you in your office or at a neutral venue such as a hotel meeting room, might be just the environment they need to slow things down, think deeply about their future and work through a detailed plan of action.
If your clients are younger, they've got a job, kids, employees and all sorts of demands eating away at their time. They might need a meeting at your office to kick things off initially, but the last thing they need is to make a trek to your office to nod and agree to some recommendations and sign some paperwork.
Not that long ago, advisers visited clients at their homes in the evenings, because that suited the customer. Today, most advisers ask clients to visit them, at their offices, during the working day, because that suits them most. Online meetings during the day or evenings is the perfect compromise, offering a combination of convenience for both advisers and younger clients with busy lives.
With 74% of advisers keeping some communication with clients remote, we all found clients much more adaptable and amenable to online meetings during lockdown than anyone had expected.
An overwhelming majority of clients view some aspects of remote meetings favourably, and for reasons already mentioned, the younger they happen to be, the likelier they are to see remote communication in a positive light.
But with the pandemic and advances in remote technology, Skype or Zoom calls are no longer good enough. Your clients pay for a premium service and expect a premium experience.
By providing an inbuilt video and audio call function, the JustFA platform can deliver this experience for your clients.
Your young client can reach out via message or receive calls on the same platform they sign their essential documentation or view their account valuation. This ensures a seamless and assimilated digital experience that is available , irrespective of what your client is doing or where they are in the world.
Demand 2: "Make it easy for me"
Nobody looks forward to a trip to the post office. Few people have stamps lying around these days. People even turn their nose up at using the humble pen.
You might not be able to see the look in their eyes, but if you ask anyone under the age of 40 to sign and post paperwork back to you, those eyeballs will be rolling.
Again, you are charging for a premium service and competing with online retail businesses with slick fulfilment systems, internet banks which use digital biometrics, and even local accountancy firms who have fully digital client onboarding systems.
If you don't want to look like someone's grandad, stop relying on pre-internet processes.
Using market-leading technology, the JustFA platform ensures a 100% paperless experience. By eliminating the chase for signatures, unnecessary meetings and boosting onboard speed, you can guarantee that the platform will impress your clients, especially those of a younger age.
Demand 3: "I want it when I want it, not when you want to provide it"
We live in an age of immediacy. Who goes to their physical bank to check their balance anymore? We are used to getting information when we want it, not when someone else is able to supply it. Why would financial services be any different? We've seen the growth in direct platforms over recent years, and auto-enrolment has brought millions more people into direct contact with personal pensions than ever before.
Being able to access up-to-date information online is already a hygiene factor. Your younger clients will also expect to be able to go online to update information, request meetings and ask questions, something that can be easily done using the JustFA chat function. They will rarely use their mobile phones to call someone, which is a radical change from previous generations, and will expect an all-in-one solution where they can message their adviser and update their personal information, for example.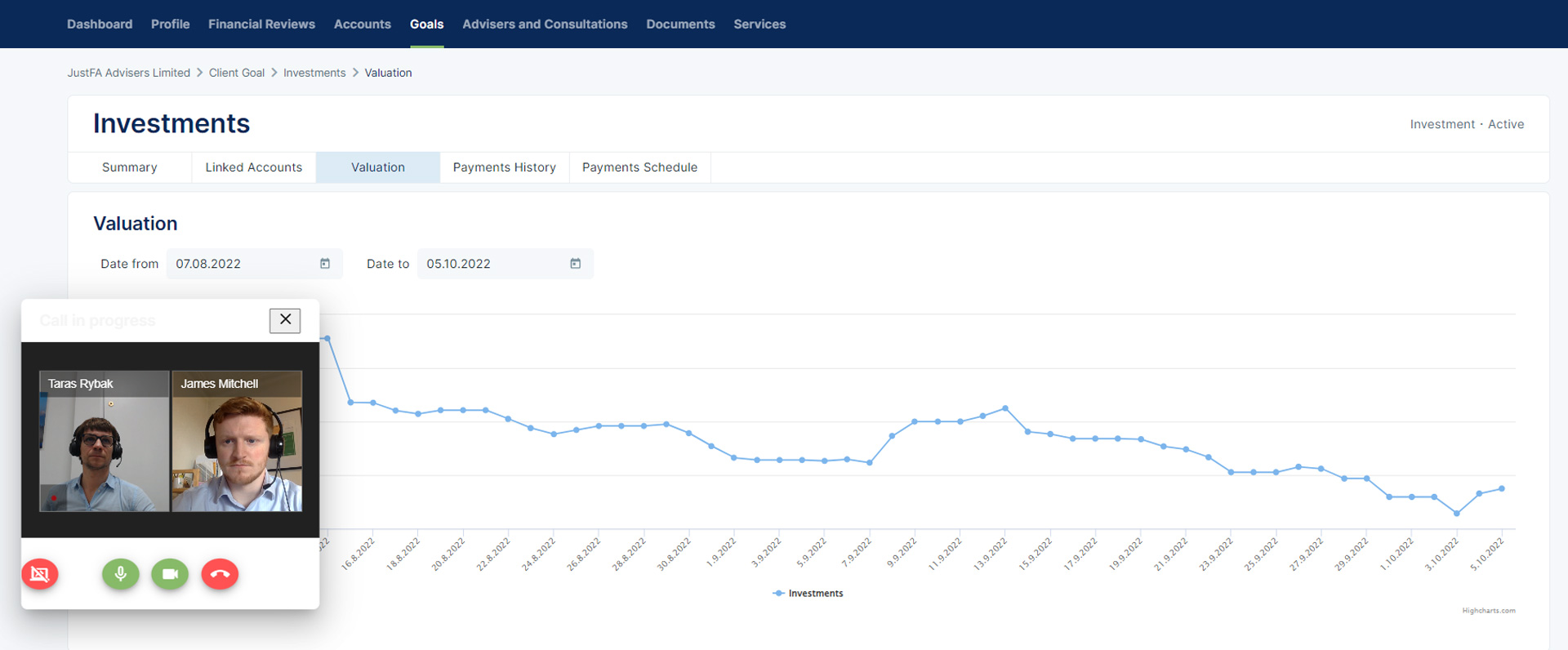 JustFA
JustFA offers a client portal that matches client engagement technology with tools that can dramatically reduce the onboard time and admin for your clients.
With the JustFA platform, clients have a fully developed portal of their own, where they can input their personal details, upload ID documents, fill in a risk profiling questionnaire, set up their goals, review and sign documents, and access account valuations.
The result? A platform that will keep your clients (young and old) engaged and satisfied, boosting firm value and cementing your status as a trusted adviser.
Is it time to embrace technology, boost client capacity and increase your client profitability? Book a demo here and add value to your IFA business today.